Sheffield City Council's emergency care alarm service, City Wide Care Alarms (CWCA), is considering a number of developments to the service it provides, and they would like your views . A consultation is underway with existing users of the service, carers and anyone who may have an interest in the future of the service.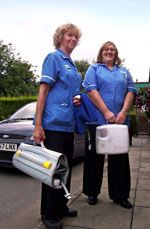 if you are interested in participating there are a variety of ways in which you can choose to respond to the consultation:
You can complete the questionnaire on-line here.
You can telephone 0114 273 4119 and a member of staff in Business Strategy will record your answers for you.
You can complete a paper version of the questionnaire which can be requested, along with a return address envelope, by telephoning 0114 242 0351
This consultation is open until 30 September 2016.