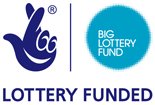 The Centre for Independent Living
We are a membership and user led organisation, run and controlled by disabled people. We promote independent living for disabled people in Sheffield. By independent living we mean that disabled people have the same freedom and rights to exercise choice and control over their own lives as any other person.
Latest Disability Sheffield News | View all
Disability Sheffield Events | View all
Tuesday 31st May
Yoga 4 All - Inclusive Exercise Class – 7pm - 8pm
Join us for fun, interesting, inclusive yoga classes, designed to suit YOU. Our qualified Yoga teacher knows lots of ways to adapt traditional yoga...
MORE DETAILS
Monday 6th June
Covid recovery phase drop-in - 11am - 12noon
Come and join us for a bi-weely opportunity to catch up on the engagement happening at Disability Sheffield and raise new issues affecting you as...
MORE DETAILS
Monday 30th May
How Can we Create an Autism Inclusive Sheffield - 1 - 2pm
Part of the Festival of Debate in partnership with the Sheffield Autism Partnership Network.With the central government releasing the long awaited Autism Strategy, Sheffield is...
MORE DETAILS