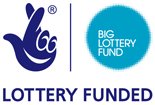 The Centre for Independent Living
We are a membership and user led organisation, run and controlled by disabled people. We promote independent living for disabled people in Sheffield. By independent living we mean that disabled people have the same freedom and rights to exercise choice and control over their own lives as any other person.
Latest Disability Sheffield News | View all
Disability Sheffield Events | View all
Monday 8th March
Free Training for PAs - Management & Administration
Are you currently employed as a Personal Assistant for an adult over the age of 18 and feel you could benefit from further training? Do...
MORE DETAILS
Friday 12th March
Dance 4 All - Inclusive online Zoom class - 12noon - 1pm
Join us for a fun, inclusive online dance class open to all abilities, led by Sheffield based dance teacher Angelina Abel. The class is designed...
MORE DETAILS
Tuesday 9th March
Healthwatch Sheffield Public Meeting - 3.30 - 5pm
Healthwatch Sheffield are holding their first Public Meeting of 2021 and would love you to attend and hear your views on Sheffield's Health and Social...
MORE DETAILS
Wednesday 17th March
Homecare What Matters to You? - 2 - 4pm
Healthwatch Sheffield and Disability Sheffield want to hear from people who use home care, their families and loved ones to find out how services have...
MORE DETAILS