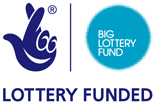 The Centre for Independent Living
We are a membership and user led organisation, run and controlled by disabled people. We promote independent living for disabled people in Sheffield. By independent living we mean that disabled people have the same freedom and rights to exercise choice and control over their own lives as any other person.
Latest Disability Sheffield News | View all
Disability Sheffield Events | View all
Tuesday 18th August
Cycling in Hillsborough Park
We are currently offering 1 on 1 or solo cycling sessions for people who can self-travel and self-transfer (or have a PA or carer with...
MORE DETAILS
Wednesday 19th August
Move & Chat Inclusive Exercise Class - 11am
Join us for a fun, gentle online exercise session led by a qualified instructor followed by an optional informal chat with other participants. These are...
MORE DETAILS
Sunday 16th August
Book Club & Interview with Haben Girma - 7pm
Interview with Deafblind activist & lawyer Haben Girma, we will be discussing the book and Haben's activism. You can find the book here – https://habengirma.com/book/
This...
MORE DETAILS
Sunday 23rd August
Choir / Singing Group - 3pm
Disabled singer Rona Topaz will be leading the Staying Inn in a singing workshop. Come along and sing songs old and new ranging from the...
MORE DETAILS