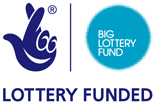 The Centre for Independent Living
We are a membership and user led organisation, run and controlled by disabled people. We promote independent living for disabled people in Sheffield. By independent living we mean that disabled people have the same freedom and rights to exercise choice and control over their own lives as any other person.
Latest Disability Sheffield News | View all
Disability Sheffield Events | View all
Tuesday 19th January
Yoga 4 All Inclusive Exercise Class – 7pm
Join us for fun, interesting, inclusive yoga classes, designed to suit YOU. Our qualified Yoga teacher knows lots of ways to adapt traditional yoga...
MORE DETAILS
Wednesday 20th January
Move & Chat Inclusive Exercise Class - 11am
Join us for a fun, gentle online exercise session led by a qualified instructor followed by an optional informal chat with other participants. These are...
MORE DETAILS
Saturday 16th January
Staying Inn - 2pm
At The Staying Inn this week Crafternoon "knit & natter"
Join in on Zoom
MORE DETAILS
Monday 18th January
Planning for the Future - 10.30am - 12 noon
Join Cathy and Kirsty from the Sharing Caring Project for
information, practical tips and advice about what can be done
now to plan for the...
MORE DETAILS