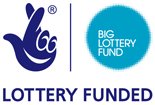 The Centre for Independent Living
We are a membership and user led organisation, run and controlled by disabled people. We promote independent living for disabled people in Sheffield. By independent living we mean that disabled people have the same freedom and rights to exercise choice and control over their own lives as any other person.
Latest Disability Sheffield News | View all
Disability Sheffield Events | View all
Thursday 14th July
Living through the Pandemic and being an Individual Employer - 12.30 - 1.30pm
BOOK NOW for FREE online project ECHO training events via Zoom all about Living through the Pandemic and being an Individual...
MORE DETAILS
Wednesday 20th July
Let's Make Physical Activity More Accessible - 9am - 12.30pm
Disability Sheffield are launching an exciting new project working to make physical activity more accessible for people with autism, learning disabilities and severe mental health...
MORE DETAILS
Saturday 16th July
Sheffield Pinknic - 11am onwards
Head to the Peace Gardens for an inclusive, family friendly LGBTQ+ event with live music, entertainers and stalls.
"View Facebook :https://www.facebook.com/pinknicsheffield/ for details of...
MORE DETAILS
Saturday 30th July
BSLGuided Tour of the Graves Gallery.- 2 - 3pm
A free British Sign Language (BSL) guided tour of the Graves Gallery.You'll see a range of artworks from the 16th century to present day...
MORE DETAILS