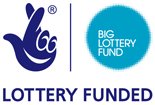 The Centre for Independent Living
We are a membership and user led organisation, run and controlled by disabled people. We promote independent living for disabled people in Sheffield. By independent living we mean that disabled people have the same freedom and rights to exercise choice and control over their own lives as any other person.
Latest Disability Sheffield News | View all
Disability Sheffield Events | View all
Monday 10th May
Boxing 4 All - Inclusive Exercise Class – 12pm – 1pm
Join us for a fun, inclusive boxing-based workout class for Disabled people and people with long-term health conditions.
To find out more, collect Zoom ID, password,...
MORE DETAILS
Monday 10th May
Covid experiences drop-in - 11am - 12noon
An opportunity to discuss any issues your experiencing with Vaccination accessibility, accessing services where restrictions have changed things, or discuss concerns you have as we...
MORE DETAILS
Wednesday 12th May
Connection through Creativity - 10am - 1pm
Join Ignite Imaginations at their free online conference to explore Arts and Wellbeing in 2021 and dicover how the arts has influenced our wellbeing in...
MORE DETAILS
Thursday 13th May
Race Equality Commission : Health Hearing Day - 10am - 4.30pm
The Race Equality Commission was set up in 2020 to provide a non-partisan strategic assessment of the nature, extent, causes and impacts of racism and...
MORE DETAILS