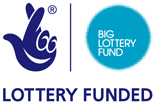 The Centre for Independent Living
We are a membership and user led organisation, run and controlled by disabled people. We promote independent living for disabled people in Sheffield. By independent living we mean that disabled people have the same freedom and rights to exercise choice and control over their own lives as any other person.
Latest Disability Sheffield News | View all
Disability Sheffield Events | View all
Thursday 25th April
Sheffield Cycling 4 All 10am-12.30pm and 1pm-3pm
Inclusive cycling sessions with Sheffield Cycling 4 All continue in Hillsborough Park on Tuesdays and Thursdays, and thanks to HealthRich funding, it's now only...
MORE DETAILS
Saturday 27th April
Workshop: Disability and Democracy in Healthcare - 1:00 PM – 6:45 PM
The government says it wants to create a society where disabled people can realise their aspirations and potential. In this workshop from Healthwatch Sheffield and...
MORE DETAILS
Wednesday 1st May
Sheffield Jobs Fair 10am - 2pm
The Sheffield Jobs Fair is a great way to speak with potential employers face-to-face. You can register with employers for jobs, collect info on employers,...
MORE DETAILS
Tuesday 14th May
Debate: The Future of Public Health 6:30 PM – 8:30 PM
With the responsibility for public health now residing with local government rather than the NHS, is it possible to improve the public's health? Panel...
MORE DETAILS