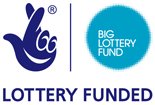 The Centre for Independent Living
We are a membership and user led organisation, run and controlled by disabled people. We promote independent living for disabled people in Sheffield. By independent living we mean that disabled people have the same freedom and rights to exercise choice and control over their own lives as any other person.
Latest Disability Sheffield News | View all
Disability Sheffield Events | View all
Monday 2nd August
Cycling in Hillsborough Park
Pre-book trike cycling in Hillsborough Park. For more information get in contact or go to our website – http://sheffieldcycling4all.org/ Email – info@sheffieldcycling4all.org Call or text...
MORE DETAILS
Monday 2nd August
Covid experiences drop-in - 11am - 12 noon
Come and join us for our fortnightly drop-in to discuss the impacts the Covid pandemic has had on you. This is a Zoom meeting and...
MORE DETAILS
Tuesday 3rd August
Get Healthy Exercise Group - 2 - 4pm
Sheffield Voices has set up a new exercise group for people with learning disabilites and /or autism. Zumba – dance – swingball – boccia...
MORE DETAILS
Saturday 11th September
Sodit:People-Communities-Together - 10.30am - 3.30pm
A community event that showcases what happens in Sheffield with grassroots organisations and also seeks to generate conversation & share information from local groups around...
MORE DETAILS