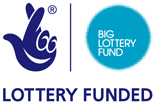 The Centre for Independent Living
We are a membership and user led organisation, run and controlled by disabled people. We promote independent living for disabled people in Sheffield. By independent living we mean that disabled people have the same freedom and rights to exercise choice and control over their own lives as any other person.
Latest Disability Sheffield News | View all
Disability Sheffield Events | View all
Wednesday 28th October
Move & Chat Inclusive Exercise Class - 11am
Join us for a fun, gentle online exercise session led by a qualified instructor followed by an optional informal chat with other participants. These are...
MORE DETAILS
Thursday 29th October
Imagining Black Disabled Futures within the Disability Movement -
Join Inclusion London and ALLFIE from 6pm – 7:30pm on the 29th of October for this free Black History Month event.
Look at the future...
MORE DETAILS
Monday 2nd November
DRUK ' We Belong' Parents of Disabled Children Webinar – 7 - 8pm
Disability Rights UK's 'We Belong' engagement campaign is an opportunity for all of us, as disabled people, to come together, to consolidate our thoughts about...
MORE DETAILS