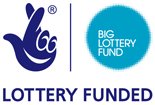 The Centre for Independent Living
We are a membership and user led organisation, run and controlled by disabled people. We promote independent living for disabled people in Sheffield. By independent living we mean that disabled people have the same freedom and rights to exercise choice and control over their own lives as any other person.
Latest Disability Sheffield News | View all
Disability Sheffield Events | View all
Monday 11th December
Disability Sheffield Drop-in - 11am - 12noon
Every other week we run a drop-in session to hear from anyone with a disability who wants to join in and share discussion on accessibility...
MORE DETAILS
Monday 11th December
SCC - Cost of Living Drop In (Lowedges) - 10.30 - 1.30
Information and Advice Drop In with Sheffield City Council at Gresley Road Tenants Hall.
MORE DETAILS