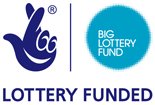 The Centre for Independent Living
We are a membership and user led organisation, run and controlled by disabled people. We promote independent living for disabled people in Sheffield. By independent living we mean that disabled people have the same freedom and rights to exercise choice and control over their own lives as any other person.
Latest Disability Sheffield News | View all
Disability Sheffield Events | View all
Monday 20th September
Covid experiences drop-in - 11am - 12noon
Come and join us on Zoom for a catch up with other disabled people to share any difficulties that you are having as we are...
MORE DETAILS
Tuesday 28th September
Yoga 4 All - Inclusive Exercise Class – 7pm - 8pm
Join us for fun, interesting, inclusive yoga classes, designed to suit YOU. Our qualified Yoga teacher knows lots of ways to adapt traditional yoga...
MORE DETAILS
Saturday 18th September
Justice for Simba Carnival - 2pm
Over 67,000 people across the country have signed Simba's petition . This carnival of resistance on Devonshire Green is calling for his bill for...
MORE DETAILS
Saturday 25th September
Deaf Reading Group - 2 - 3pm
Drop in online for a chat and the opportunity to share your favourite author. What is it about their writing that you really love? Join...
MORE DETAILS