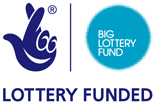 The Centre for Independent Living
We are a membership and user led organisation, run and controlled by disabled people. We promote independent living for disabled people in Sheffield. By independent living we mean that disabled people have the same freedom and rights to exercise choice and control over their own lives as any other person.
Latest Disability Sheffield News | View all
Disability Sheffield Events | View all
Tuesday 26th January
Yoga 4 All Inclusive Exercise Class – 7pm
Join us for fun, interesting, inclusive yoga classes, designed to suit YOU. Our qualified Yoga teacher knows lots of ways to adapt traditional yoga...
MORE DETAILS
Wednesday 27th January
Free Training for Individual Employers - Being a Good Employer 1 - Selection and Recruitment
Are you currently employed as a Personal Assistant for an adult over the age of 18 and feel you could benefit from further training? Do...
MORE DETAILS
Wednesday 27th January
Holocaust Memorial Day Vigil - 5.45 - 7pm
On Holocaust Memorial Day we share the memory of millions who were murdered in the Holocaust and subsequent genocides in order to challenge hatred and...
MORE DETAILS