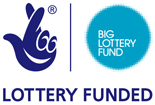 The Centre for Independent Living
We are a membership and user led organisation, run and controlled by disabled people. We promote independent living for disabled people in Sheffield. By independent living we mean that disabled people have the same freedom and rights to exercise choice and control over their own lives as any other person.
Latest Disability Sheffield News | View all
Disability Sheffield Events | View all
Monday 24th September
Being a Good Employer Module 1: Advertising and Recruiting - 11am - 3.30pm
Being a Good Employer – this course has been created for individual employers and is split into three modules, of which all three can be...
MORE DETAILS
Tuesday 25th September
Sheffield Cycling 4 All - 10 -12.30pm & 1-3pm
Inclusive cycling sessions with Sheffield Cycling 4 All continue in Hillsborough Park on Tuesdays and Thursdays thanks to HealthRich funding, it's now only £3...
MORE DETAILS
Saturday 22nd September
Wensley Community Centre Clean Up Day 11am - 4pm
The Wensley centre clean up day will involve painting the main room of the community centre, gardening, litter picking around the area and general cleaning...
MORE DETAILS
Monday 24th September
Healthwatch: Continuing Healthcare Assessments Focus Group 11am - 12.30pm
Healthwatch Sheffield is looking for people aged 18+ who have had a Continuing Healthcare (CHC) assessment in the last year to take part...
MORE DETAILS