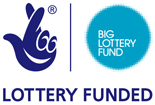 The Centre for Independent Living
We are a membership and user led organisation, run and controlled by disabled people. We promote independent living for disabled people in Sheffield. By independent living we mean that disabled people have the same freedom and rights to exercise choice and control over their own lives as any other person.
Latest Disability Sheffield News | View all
Disability Sheffield Events | View all
Thursday 29th September
Sheffield Cycling 4 All
Sheffield Cycling 4 All is back at Hillsborough Park from March through to October 2016 . Open taster sessions take place every Thursday at 10-3pm...
MORE DETAILS
Thursday 29th September
Shake Your Funky Stuff Disco - 7 - 11 pm
The Knights Out project and Disability Sheffield have teamed up for a night out – disco for people with a learning disability. View Poster
MORE DETAILS
Wednesday 28th September
Community and Day Activities Framework for Adults with Learning Disabilities in Sheffield - 10am - 1pm
Sheffield City Council is planning to develop local community and day activities for adults with learning disabilities. The Council is holding the first of a...
MORE DETAILS
Thursday 29th September
Annual 50 and Moor Event
A celebration of all that people aged 50+ in Sheffield are, do and contribute to our city.
Over 20 organisations across Sheffield are taking part....
MORE DETAILS