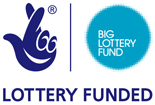 The Centre for Independent Living
We are a membership and user led organisation, run and controlled by disabled people. We promote independent living for disabled people in Sheffield. By independent living we mean that disabled people have the same freedom and rights to exercise choice and control over their own lives as any other person.
Latest Disability Sheffield News | View all
Disability Sheffield Events | View all
Tuesday 26th September
Sheffield Cycling 4 All 10am - 3pm
Inclusive cycling sessions with Sheffield Cycling 4 All return to Hillsborough Park. Do come and join us. Sessions will run every Tuesday and Thursday...
MORE DETAILS
Wednesday 27th September
Disability Hub - 10am to 12.30pm
The next Disability Hub meeting will take place at The Circle, 33 Rockingham Lane, Sheffield, S1 4FW.
The Hub is open to anyone interested in...
MORE DETAILS
Tuesday 26th September
Young Healthwatch Meeting - 5 - 7pm
Venue:The Circle, Sue James Suite, 33 Rockingham Lane, S1 4FW
Young Healthwatch is a group of 14-25 year old volunteers that work with Healthwatch Sheffield....
MORE DETAILS
Thursday 28th September
Sheffield CCG Annual Public Meeting - 2 - 4pm
NHS Sheffield Clinical Commissioning Group is holding its annual public meeting this month. This will offer the opportunity of finding out what...
MORE DETAILS