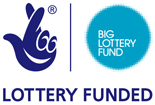 The Centre for Independent Living
We are a membership and user led organisation, run and controlled by disabled people. We promote independent living for disabled people in Sheffield. By independent living we mean that disabled people have the same freedom and rights to exercise choice and control over their own lives as any other person.
Latest Disability Sheffield News | View all
Disability Sheffield Events | View all
Wednesday 13th December
Digital Security 2nd Workshop - 1 - 3.30pm
Do you employ a PA? If so…Do you know your responsibilities as an employer with regards to processing your employees data? Do you know how...
MORE DETAILS
Thursday 14th December
Sheffield Cycling 4 All - 10 - 12.30
Inclusive cycling sessions with Sheffield Cycling 4 All will continue in Hillsborough Park every Thursday during the winter, dependent on the weather, from 10am...
MORE DETAILS
Thursday 11th January
LGBT+ Hub - 5.30pm to 7.30pm
Venue: Town Hall
MORE DETAILS
Tuesday 20th February
Age Hub - 1pm to 3pm
Venue: Town Hall
MORE DETAILS