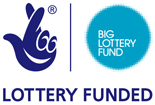 The Centre for Independent Living
We are a membership and user led organisation, run and controlled by disabled people. We promote independent living for disabled people in Sheffield. By independent living we mean that disabled people have the same freedom and rights to exercise choice and control over their own lives as any other person.
Latest Disability Sheffield News | View all
Disability Sheffield Events | View all
Wednesday 27th June
Social Care: Does Anyone Care? - 1.30 - 4pm
Part of the Festival of Debate.Venue: The Circle, 33 Rockingham Lane, S1 4FW | Free
One-fifth (19%) of the population of the City of Sheffield are
MORE DETAILS
Thursday 2nd August
Sheffield Voices at the Virgin Lounge: 10.00am - 12.30pm
Sheffield Voices learning disability group are holding a series of coffee mornings at Virgin Money Shop in Sheffield City Centre.
The events run from...
MORE DETAILS
Wednesday 20th June
Disabled Go Work Experience Day 11.00am - 3.00pm
You are invited to come along to Disabled Go's Work experience day. The schedule for the day is as follows:
Morning Session – There will be...
MORE DETAILS
Thursday 21st June
Thinking About Health and People with Learning Disabilities 10.30am - 3.00pm
The National Development Team for Inclusion is offering a FREE event, taking place at the Showroom and Workstation, 15 Paternoster Row, Sheffield, S1 2BX.
MORE DETAILS