Support for Individual Employers and Personal Assistants
Being an Individual Employer of Personal Assistants ensures that you are in control of your own care. For Personal Assistants, being employed under this style of care can be more varied than working for an agency or organisation. However, we at Disability Sheffield recognise that there is a lot to learn when becoming an Individual Employer or a Personal Assistant, and at times, both roles can be quite challenging.
PA Register
Disability Sheffield have developed a PA Register thanks to Lottery Funding. We have designed and developed this Register for anyone whether an adult, young person or child wanting to employ a PA, and for Personal Assistants looking for work.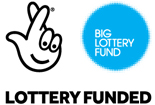 The register has been designed by people who have experience of recruiting PAs and who understand how time-consuming and frustrating a process it can be. We want to make the process of recruiting a PA as simple and hassle-free as possible for you. To find out more, to advertise for a PA or if you are a PA looking for work go to PA Register
These are other places where you can advertise for a PA:
Sheffield Forum
Sheffield Gumtree
Sheffield Help Yourself
University of Sheffield Job Shop
Sheffield Hallam University Job Shop
Sheffield Carers
Active Independence
Indeed.co.uk
Total Jobs
Resources to support you
Skills for Care have developed a range of resources to support you in your role as an Individual Employer:
http://www.skillsforcare.org.uk/individualemployers/
There are also resources on Sheffield City Council website including the PA handbook which gives lots of information on employing a PA and template forms, adverts, contracts etc. The PA handbook was originally developed by the Individual Employer and PA Development group:
These pages also give information on training provided by Sheffield City Council for PAs.
Make it Personal with a Personal Assistant
A film about what it's like to have a personal assistant to support you if you have a disability or a mental health condition or are elderly. A personal assistant is a type of personalised support that someone can choose to have to help them do day to day things that they might struggle to do on their own. It could range from helping with household tasks, such as cleaning or cooking, to going out and about, shopping, visiting friends or playing sport.
Watch the film for real stories, experiences and advice from individual employers and their personal assistants. This film was created by Leeds-based organisation Equal Voices in conjunction with Sheffield Individual Employer and PA development group.
Training and Learning Opportunities
There are opportunities for you to meet with other individual employers and PAs. Whether you are an employer or PA, the drop-ins provide an informal opportunity to ask questions and discuss anything that's worrying you, discover free resources and learning opportunities as well as meeting people who have shared experiences.
We can also offer support to identify training and development opportunities for yourself in your role as an Individual Employer and also for your Personal Assistants. We have a database of trainers willing to offer bespoke training and there may be opportunities to apply for funding to cover the costs.
Keep an eye on our events diary for free forthcoming training sessions on issues such as employment rights, conflict management, disability equality and diversity.
(This project is part of the Sheffield Employer and PA Development group, a unique collaboration between Disability Sheffield, Sheffield City Council and Individual Employers and their Personal Assistants)
Sheffield City Council HR Learning and Development Service has confirmed that for the period 1st July 2017 to 31st March 2018, they will continue to offer free learning and development opportunities to Individual Employers (IEs) and Personal Assistants (PAs).
A summary of the courses currently available free of charge to IEs and PAs can be viewed here .
Further information on how to apply for training opportunities through the Sheffield Development Hub and Sheffield City Council's full training directory is available on the Council's website .
Personal Health Budgets
If you are in receipt of funding from the NHS then you may be eligible for a Personal Health Budget (PHB). At the moment they are only available for people in receipt of Continuing Health Care funding but PHB are likely to be rolled out to other groups of people in the near future.
Our animation on Personal Health Budgets tells you about the way in which you can have much more control over all aspects of your care, including employing your own personal assistant. This animation was produced as part of a project funded by the Department of Health.
Safe Restraints Project
We have recently undertaken a ground-breaking piece of work with our colleagues at Active Independence and the Sheffield Individual Employer and PA development group looking at the whole issue of restraint and how it affects individual employers and their PAs. the leaflet Learn from Others has been developed by Skills for Care.
The online resource we developed enables you to:
Learn what we mean by the term restraint.
Understand the different types of restraint.
Understand the negative effects they can have on disabled people.
Download a toolkit of resources you need to run a training course in your area.
The aim of this resource is to encourage and facilitate carers, personal assistants and individual employers to navigate the difficult subject of restraint.
The project was jointly developed by:
Active Independence.
Disability Sheffield.
Sheffield Individual Employer and PA Development Group.
It was funded by Skills for Care.
We had lots of discussion around what we mean by restraint and decided that the most important thing is for employers and/or their families to have a proper conversation with their PAs about the type of restraint that is necessary and acceptable, and the restraint that is not acceptable.
Download a copy of the leaflet we produced. If you would like a paper version please contact us
The findings from a survey of over 100 individual employers, PAs, family carers and practitioners can be downloaded, along with an evaluation of our project which demonstrated what a valuable piece of work this has been.
Click here to view the results of the survey
Click here to view the external evaluation
We have just received further funding from Skills for Care to develop this project. Keep an eye out for information about some training sessions and a regional conference which will be taking place in the New Year, along with the development of a tool-kit.
Peer Coaching and Mentoring
The Employer and PA Development group also facilitate a Peer Coaching and Mentoring Project. This project provides Individual Employers and Personal Assistants with the opportunity to talk to someone who has had similar experiences, whether they are new to the world of care or not. The Coaches and Mentors are there not only to provide advice and suggestions in specific situations, but also to discuss shared experiences.
To find out more about the learning and development opportunities available or to access the coaching and mentoring project please contact Tess Daly by e mail tess.daly@disabiltysheffield.org.uk or phone Disability Sheffield on 0114 253 6750.